Just a quickie post so I can enter my photo over at Happy Jax's "
Finagle a Photo
" this week -
You can check out Melanie's cool blog
HERE
- Love her photos! By the way, she just started her own photography business and is already making quite the splash - Hooray Melanie!
p.s. Did I forget to mention I won
Happy Jax's "Best of Summer
" contest - Check out that post
HERE
.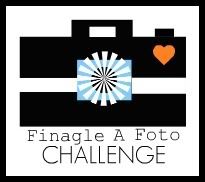 This photo might be one of my favorites from the past month. It's Daddy showing Julianna the newly picked veggies from our garden. She is so interested in this celery and what's in the basket. I love the lighting in this one too. When Brian said "Let's go to the Community garden" that night, I grabbed my camera because of the nice lighting later in the day up there.